Qingyuan Tongqing Trading Co., Ltd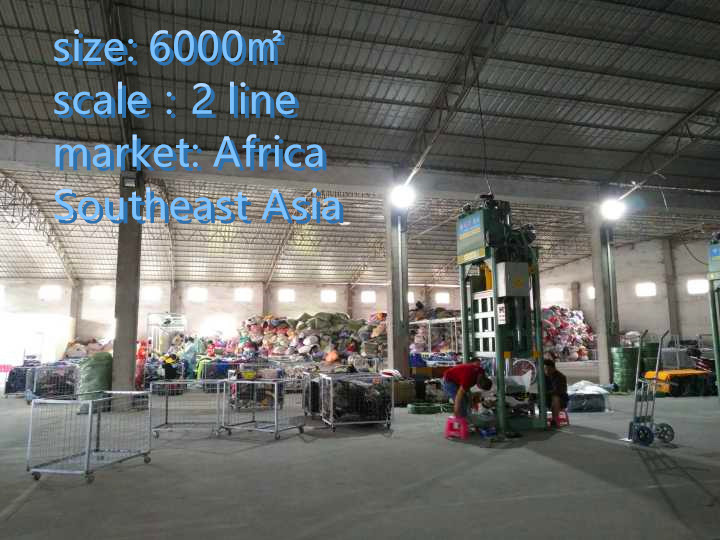 Our supply of second-hand clothes, used shoes and used bags long-termly,which are fashionable and colorful. The goods are exported to Africa, Ghana, Congo, Angola, Nigeria, Malawi, Liberia and other countries, as well as southeast Asia, the Middle East.
Our service tenet is"customer first, quality best", servicing customer sincerely, controlling the quality of the goods strictly. It is committed to establishing long-term cooperation with customers, mutual benefit and win-win relationship.
Professional inspection team, it is srtictly of the requirement for the product selection, test and practice.There is any breakage, dyeing products are all be rubish.
Professional sales team, to ensure that we can reaction fast after receiving the inquiry. we try our best to meet the needs of each customer.
Professional supply team, which supply the goods adequately, wide resources and good quality.All kinds of women's, men's wear, children's clothing, bags, shoes, etc.
Our factory is located in baiyun district of guangzhou, near baiyun airport, which covers 6000 square meters. we are sincere to looking for the companies which intersted of this business to working together. You are always be welcomed to visit.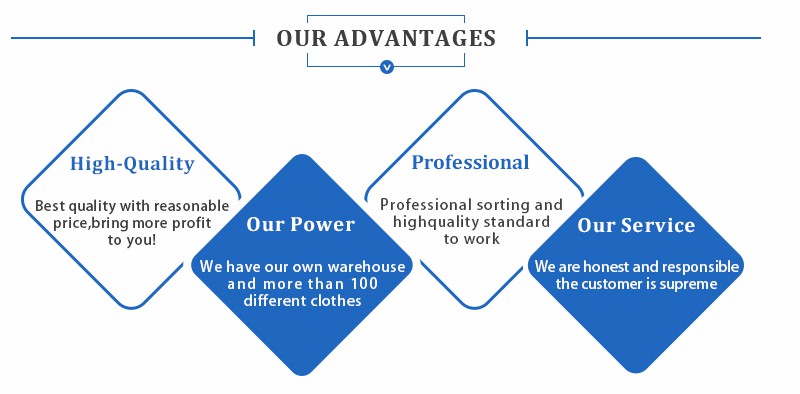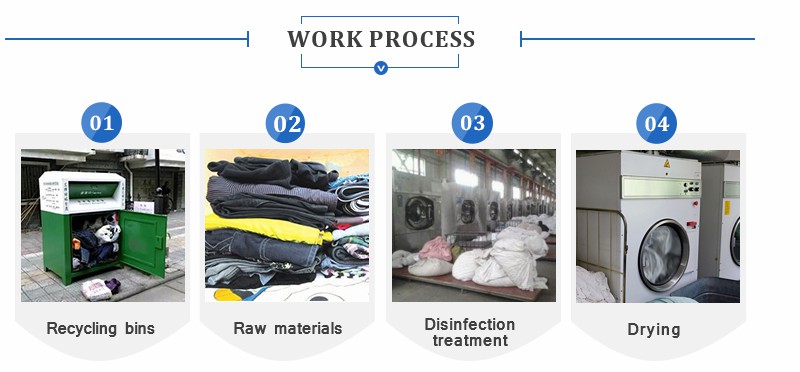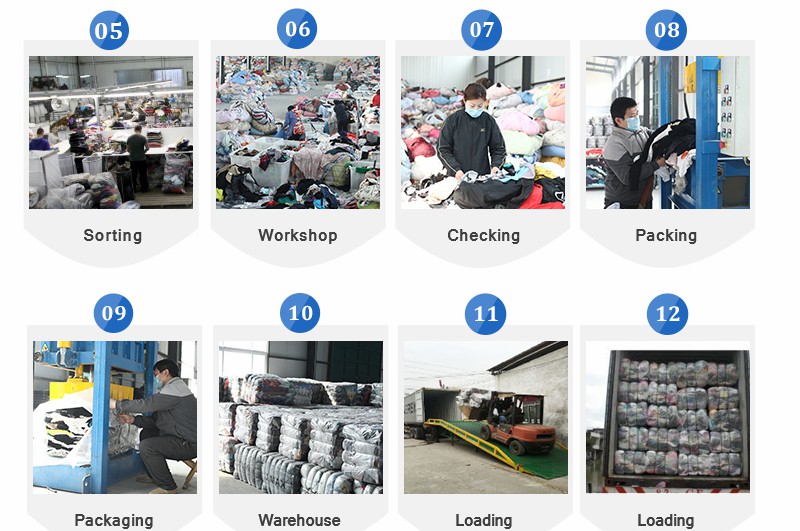 FAQ

1.How to make good quality?

1st, material only from 1 st level cities of China, like Guangzhou , Shenzhen, foshan, and so on.
2nd, quality checking before offloading the material, no good then reject.
3rd, we insist high standard from bos s to workers.
4th, workers are skilled and stable for more than 3 years.
5th , 5 QCs (quality control) are checking along the line all the time.

2.How many days it cost u to produce one 40HQ container?
7days per 40HQ container.



3.How many bales u can load in 40HQ container ?


For top A summer clothes:
100kg/bale: 320 (32 tons ) 90kg/bale: 358 (32 tons)
80kg/bale: 400 (32 tons) 75kg/bale: 400 (30 tons)
65kg/bale: 440 (28.6 tons) 45kg/bale: 666 (30 tons)
For top A shoes
25kg/sack: 989 (you can never believe!)
For bags:
45kg/sack: 538 (24.21 tons)
100kg/bale: 320 (32 tons)
We have 4 forklifts,and 16 workers for loading.



4.How is the shipment?


We have good relationship with PIL, MSK.
We can get 21days rent-free period for you. You would never worry about demurrage charge.



5.How is the payment term?


30%deposit, 70%before loading.



6.How can I get you?


Please do not hesitate to call me directly. email is not efficient .

tel: +8613129309820
Wechat/WhatsAPP: 13129309820
Email: 13129309820@139.com