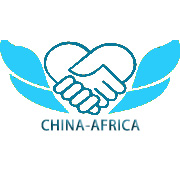 GUANGZHOU BELL CLOTHES TRADE CO., LTD
was founded in 2010, mainly exported to second-hand clothing, second-hand shoes, second-hand bags to Africa, Southeast Asia and the Middle East market. Factory is located in Guangzhou City, HuaDu District , HuaDong Town (GuangZhou Bell Trade Co.,LTD), covers an area of 8000 square meters.
The key to our success is one of quality, service second, friendship third. Sincere customer service, good quality, and customers to build long-term stable cooperative relations. We have a special team responsible for the quality of the inspection, there are damaged, dyeing are thrown away.

A professional sales staff to customers, to ensure that the 6 hours of receipt of the reply to the customer mail, to try to meet the needs of every customer. Our goal is to be able to produce 100 items of 150 feet high per month.

We are very experienced in exporting goods to Togo, Angola, Tanzania, Djibutii, Bangladesh, Dubai, Cambodia, Jordan, Madagascar, and other countries. Our products have very wide resources, women's clothing, men's clothing, children's clothing, bags, shoes, belt etc..


We are sincerely interested in looking for the company together.

Contact : Michelle +86 15546781068