used shoes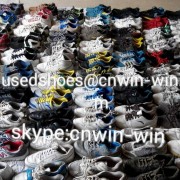 Brand Introduction
Hi, how are you, we are used clothing and shoes supplier from China, we can suppy you kinds of used clothes with sorted and shoes, and the good price, high quality. If you are intersted in our used clothing, used shoes, used bags, please feel free to call me or contact me by email. Thank you.
[ BrandSearch ] [ Add to Favorites ] [ Tell a friend ] [ Print this article ] [ Close the window ]
Contact
You haven't signed up yet,Please sign in!
Join us ,you can Collect the products you are interested in, publish any of your needs, and manage your messages.