We are available to pack as customer request: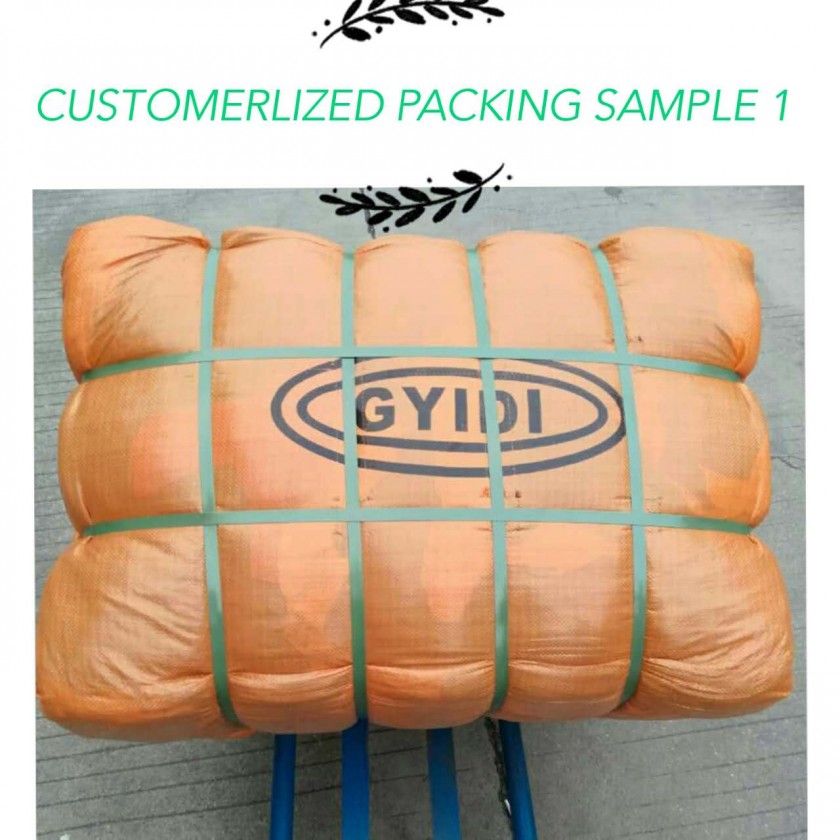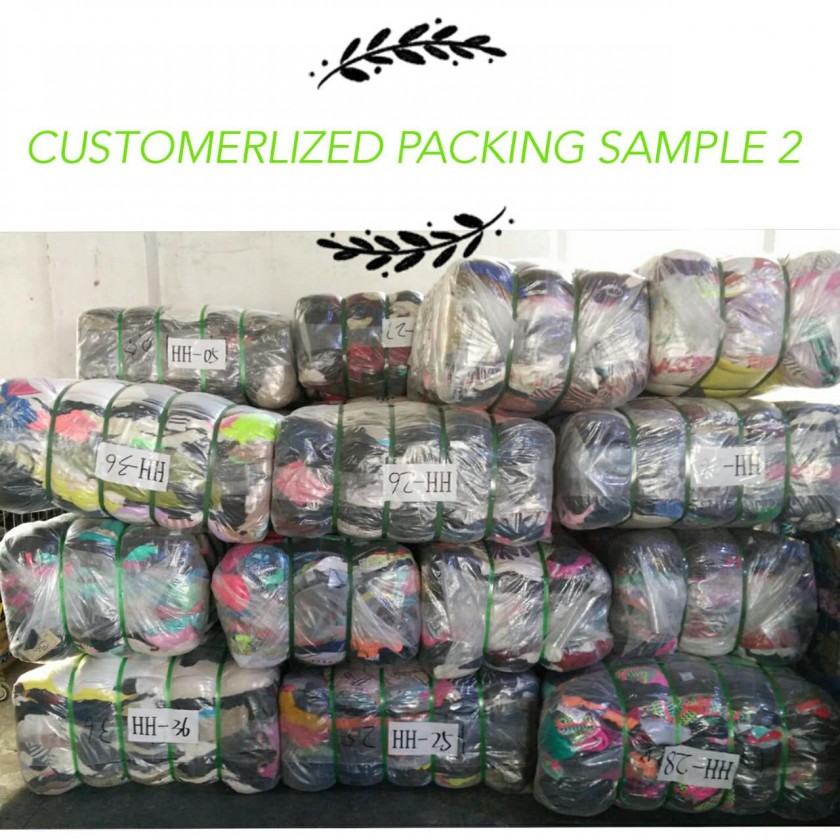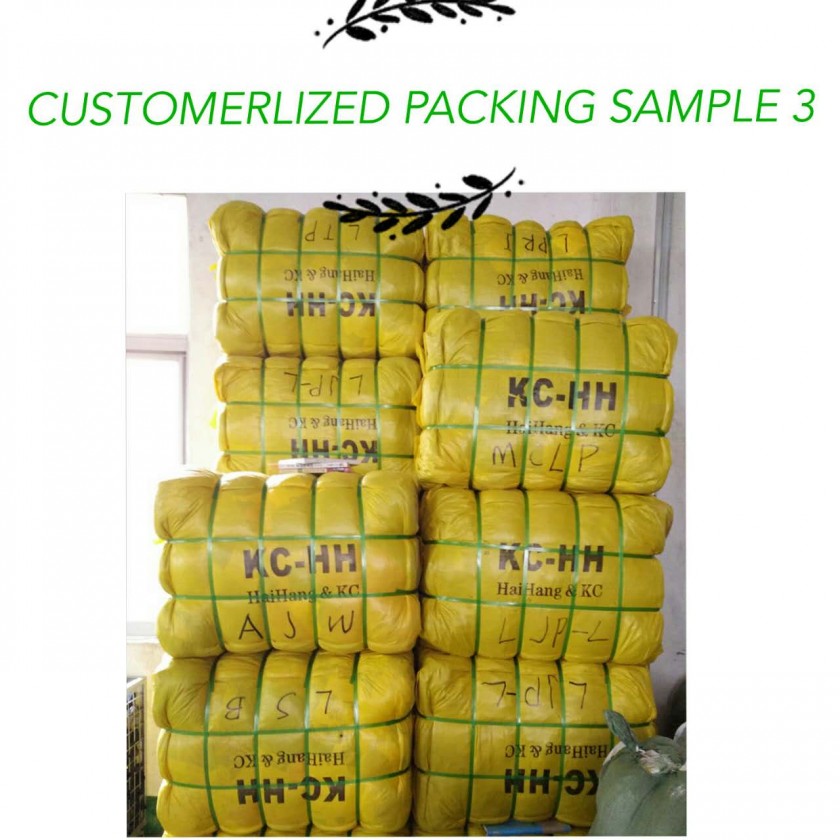 Tell us what you want!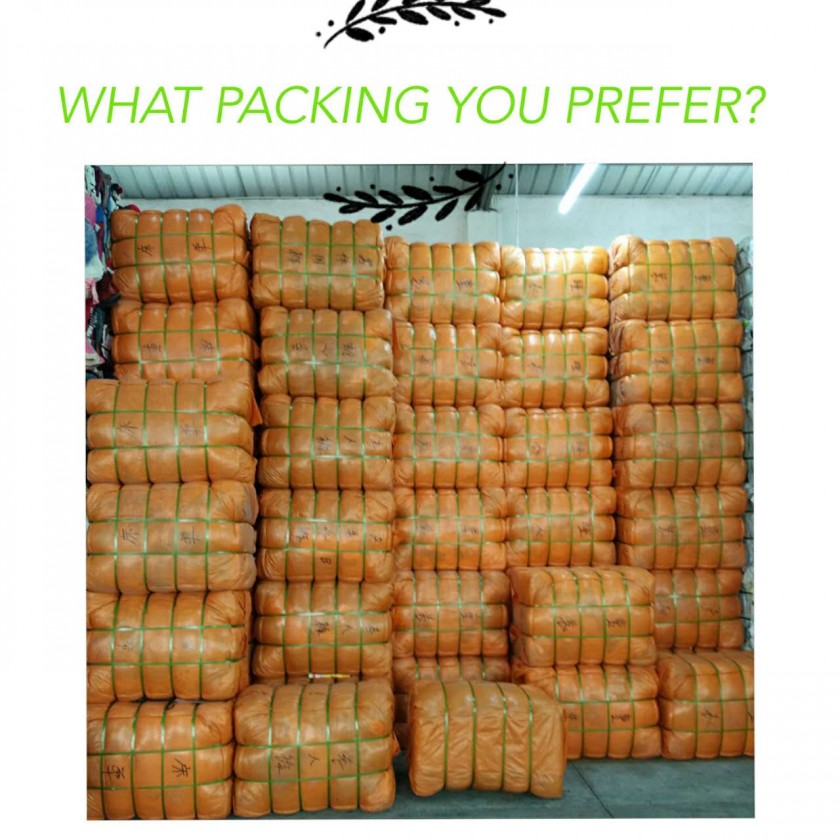 | | |
| --- | --- |
| Brand | Green City |
| Origin Group | Guangdong,China |
| Packing Size | 45kg/55kg/90Kg/100kg Per Bale or According to Customer's Request |
| Main Market | Africa and Southeast Asia |
| Shipment | 7 days for one 40HQ |
| Payment | 30% deposit,70% after loading in Containers |
---------------------------- PRODUCT PROCESS -------------------------------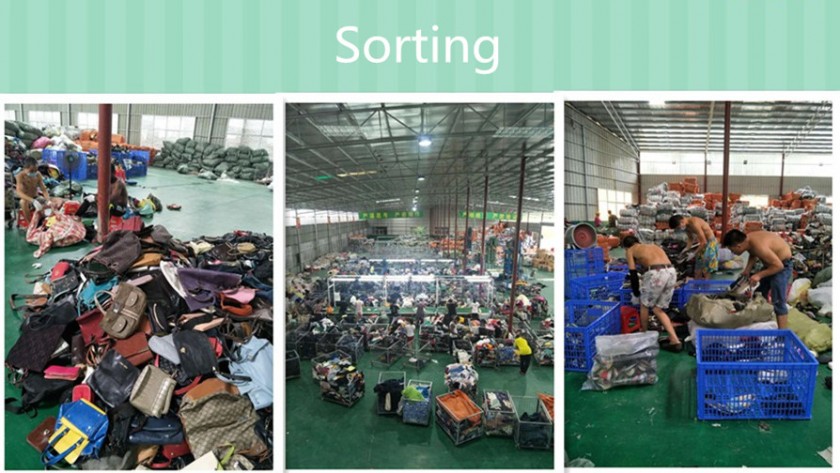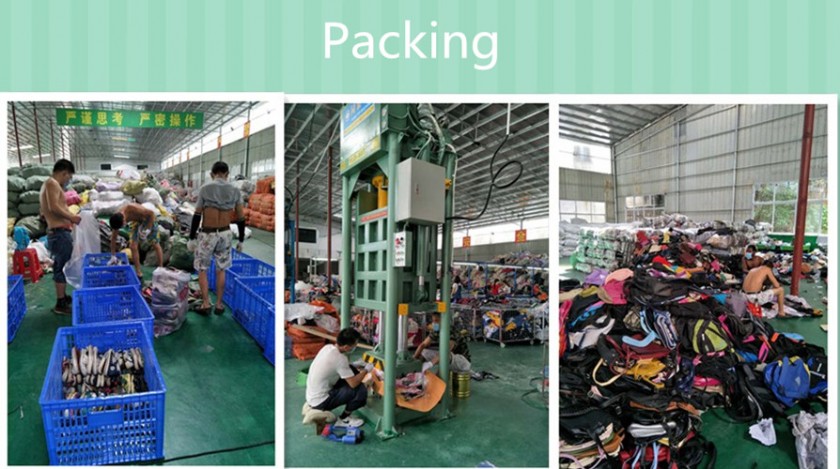 ------------------------- COMPANY INFORMATION -----------------------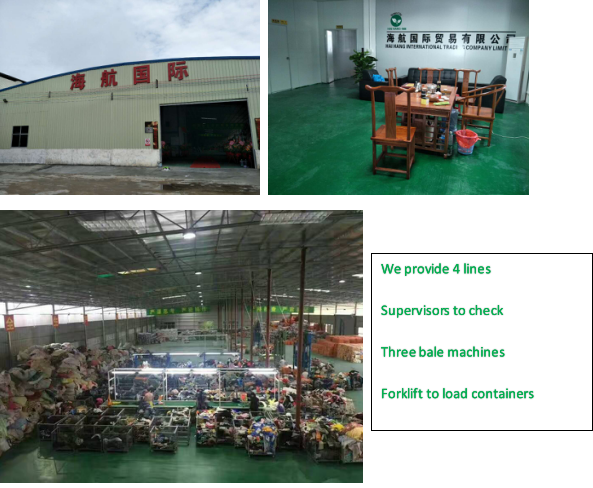 ----------------------------- WE ARE FAMILY -------------------------------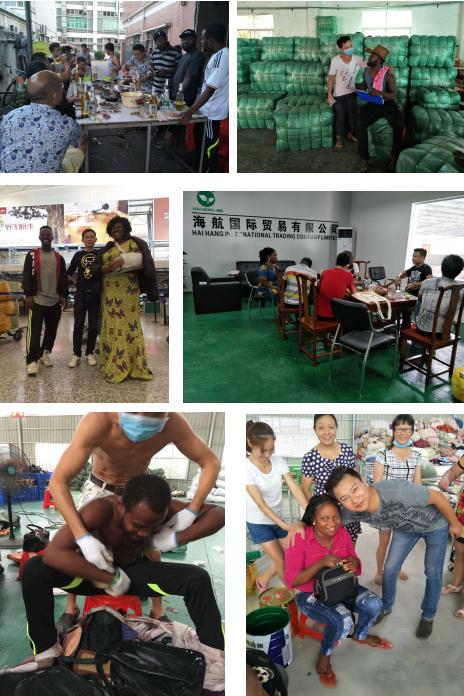 FAQ
1. How about the quality?
1st The items with flaws are rejected from our products.
2nd We are maintaining good sources of material.
3rd Experienced and skillful workers are working carefully.
4th We sort products strictly as per customer's requirement.
5th Skillful QC (quality control) inspect the products all the time.a
2.What kinds of products do we provide?
| | |
| --- | --- |
| Item | Category |
| Men | Men Capri Pants,Adult Cargo Long/Shorts Pants,Men Teregal Long Pants,Adult Nylon/Cotton Training Wear,Men Cotton Long Pants,Men Jean Long/Short Pants,Adult Jogging Shorts,Men Round/Square Neck Long/Short T-Shirt,Men Polo Shirt(L/S,S/S),Men Sports Span T-Shirts(L/S,S/S),Men Color Y-Shirts(L/S,S/S),Men S/S Withe Y-Shirts,Men Boxer/Brief,Men Singlet etc. |
| Ladies | Ladies Cotton/Silk Blouses,Ladies Fashion Span T-Shirts(L/S,S/S),Ladies Round T-Shirts(L/S,S/S),Ladies Polo Shirts(L/S,S/S),Ladies Fashion Summer Sweater Knitted,Ladies Light Cardigan,Ladies Silky/Cotton Skirts,Ladies Silky/Cotton Dress,Ladies Light S/S Sweater,Ladies office Skirts,Ladies Capri 3/4 Mixed Pants(Jean and Cotton),Ladies Half Jean/Cotton Pants,Ladies Jean/Cotton Mini Pants,Ladies Jean/Cotton Long Pants,Ladies Jean Skirts,Ladies Leggings,Ladies Spring &Autumn Poly Dress,Suspender Skirt, Ladies Fashion Small Coat,Adult Plaid Shirts,Ladies Party&Wedding Dress,Ladies Under Panties,Bra,Silk Stockings,Dress Matches,Girdle etc. |
| Children | Children Summer Wear,Children Long Pants,Children Spring&Autumn Wear,Girl Dress,School Uniform etc |
| Other | Sport Jersey&Shorts,Caps&Hats(Light),Swimming Wear,Poly Scarf,Dad Sheet,Quilt Blanket,Curtain(Light/Heavy),Soft Toy,Mixed Bags,Mixed Used Shoes etc |

3.How many bales u can load in 40HQ container ?
For top A summer clothes:
100kg/bale: 320 (32 tons ) 90kg/bale: 358 (32 tons)
80kg/bale: 400 (32 tons) 75kg/bale: 400 (30 tons)
65kg/bale: 440 (28.6 tons) 45kg/bale: 666 (30 tons)
For top A shoes:
25kg/sack: 989 (you can never believe!)
For bags:
45kg/sack: 538 (24.21 tons)
100kg/bale: 320 (32 tons)

4. What about our company?
Located in Zhongshan,Guangdong Provice,China,HNA International Trade Co. Ltd.is a professional intergrated enterprise,engaging in recycling and exporting field.
We've been involved in a wide variety of second-hand clothes,shoes and bags.
Our goods are collected from environmental protection box,which guarantee our products in good quality than others.
Our market has extended from mainland China to Africa,Southeast Asia.
We are looking forward to the cooperation with more elite enterprises.
In the meantime,other intermediaries are also highly
welcome to negotiate the business with us!


5. How to visit your factory?

Our factory located in : NO.7 Hong Bu Yuan Road, Sanxiang Town, Zhongshan City, Guangdong.(Chinese Address:广东省中山市三乡镇鸿埠园路7号),
take a inter-city bus to Sanxiang Town, Zhongshan City(中山市三乡镇), and call us, we will pick you up to our factory,
or take a high speed rail from Guangzhou South rail station to Zhuhai City, we'll pick you up at Zhuhai railway station,
or we can arrange car to take you from Guangzhou to our factory.

6. How to contact you?


Ms Daisy:+8618483608144(whatsapp&mobile)
Email:hhintertrade2018@163.com
Mr.Zhang: +8613160675188

More in: https://www.used-clothes-trade.com/com/haihang121314