used polyester silk blouse

We are engaged in Used Clothing Recycling, Sorting and Exporting Grade A quality.
.We has many years experiences of professional export, processing, recycling old clothes
.Our Used Clothes are in Sufficient quantity, Competitive price and Superior quality.
. We have Enough Stock and can according to your Quantity Requirements.
. Our Used Clothes are Carefully Collected, Best Sorted, More than 55 Items.
| | |
| --- | --- |
| Items | Category |
| Ladies | Silk/Cotton Dress, Silk/Cotton/Skirt, Jean/Cotton Pants, Leging, BRA, Party Dress, Night Dress, Silk Scarf, Short/Long T-shirt, Silk/Cotton Blouse Etc... |
| Men | Cotton/Jeans Pants, Suit Pants, Short Pants, Jacket, Short/Long Sleeve T-shirt, Suit Etc... |
| Children | Summer/Winter Wear, School Uniform, Pants Etc... |
| Others | Sports Uniform, Sport Short Pants, Summer/Winter Cap, Underwear, Short/Long Pants, Nylon Sport Wear, Swimming wear, Belt, Shoes, Bag, Velvet, Winter Curtain, Cloth Doll Etc... |
USED CLOTHES IMAGES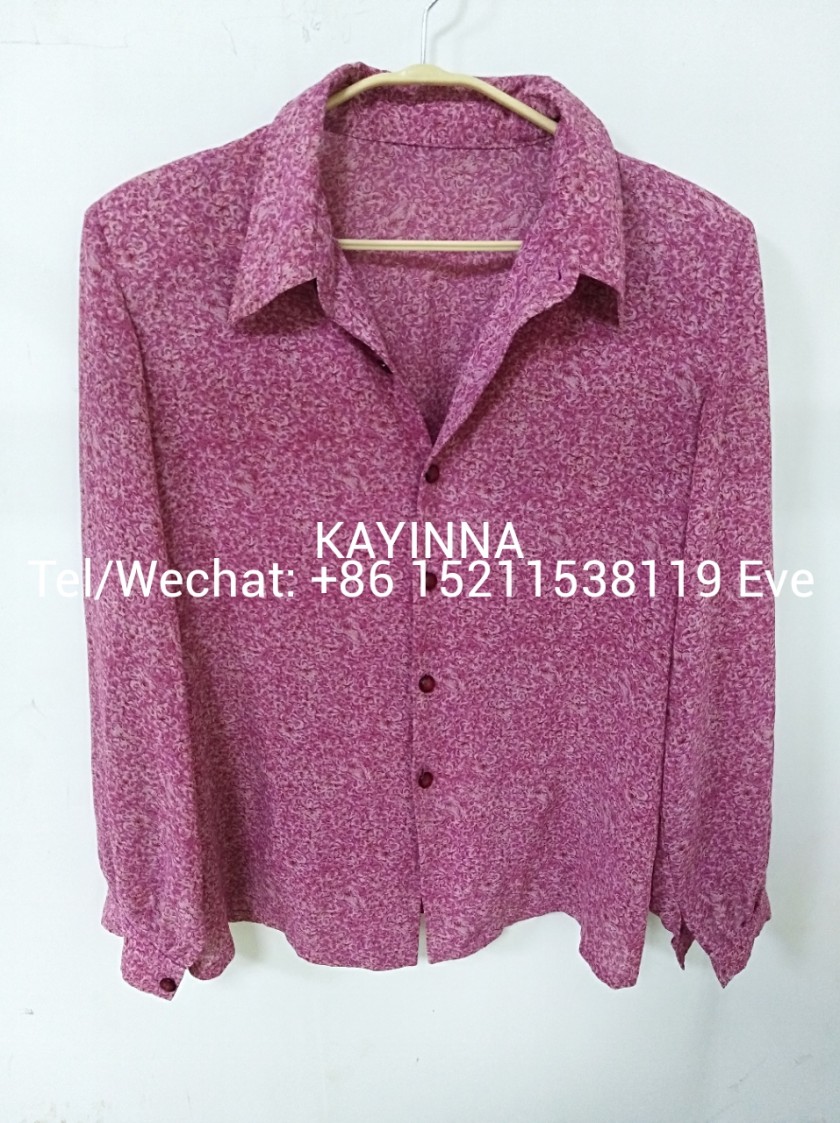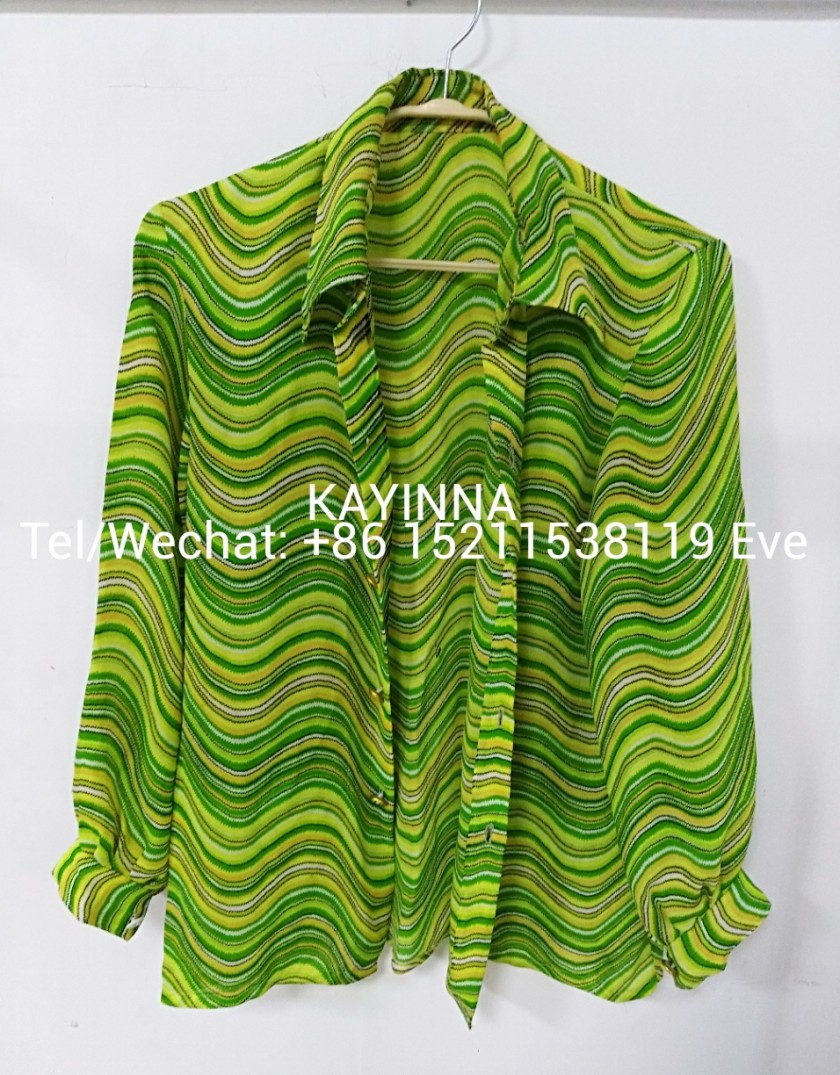 PRODUCTION INFORMATION

1, RAW MATERIAL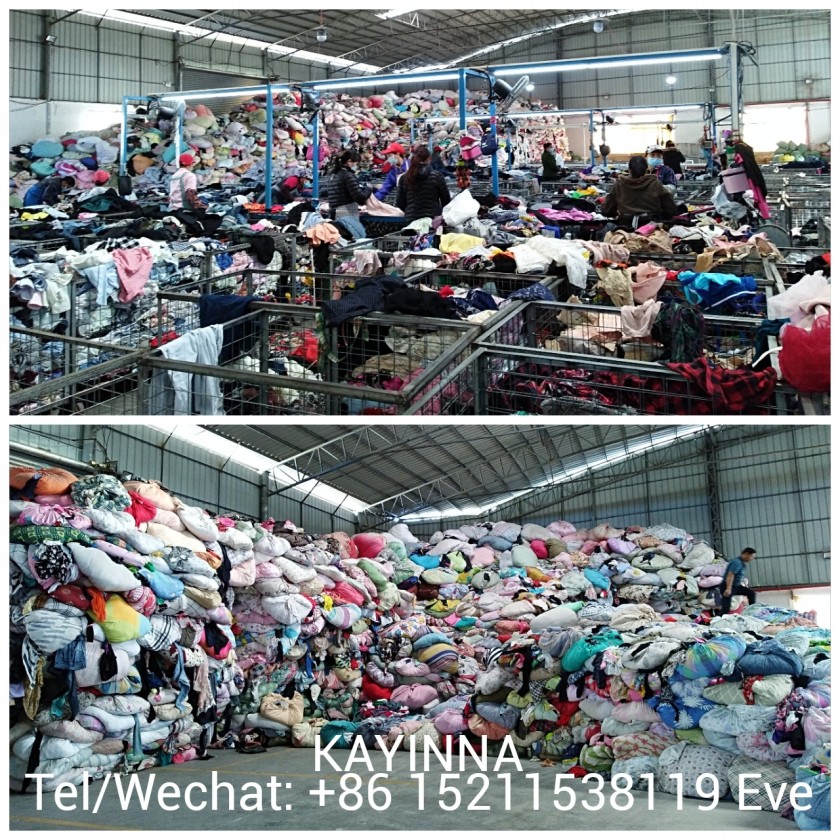 2, PRODUCT AREA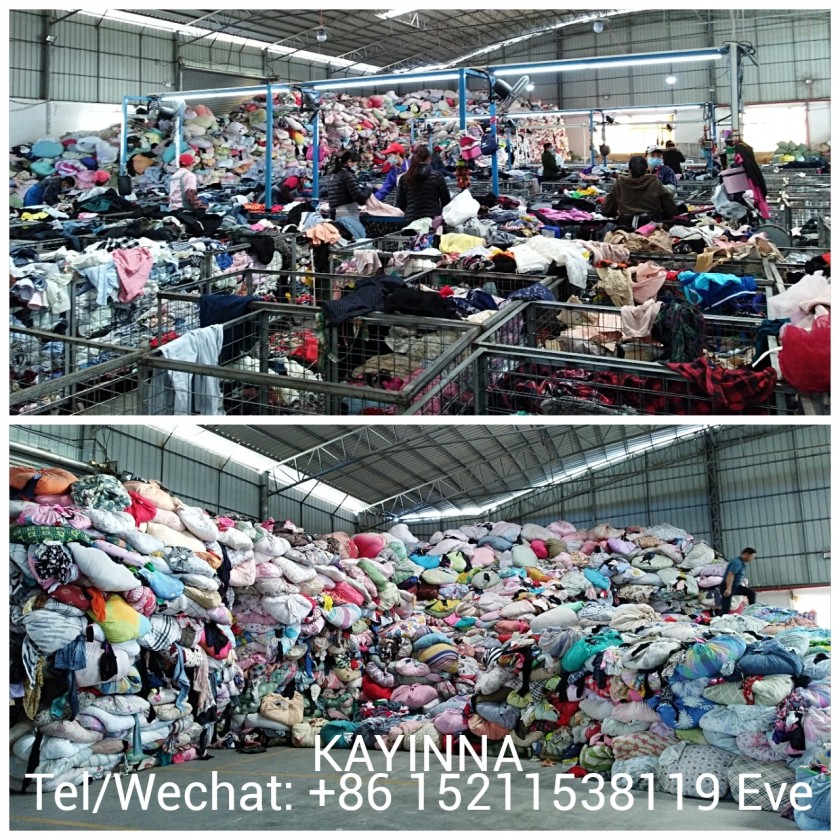 3, LOADING GOODS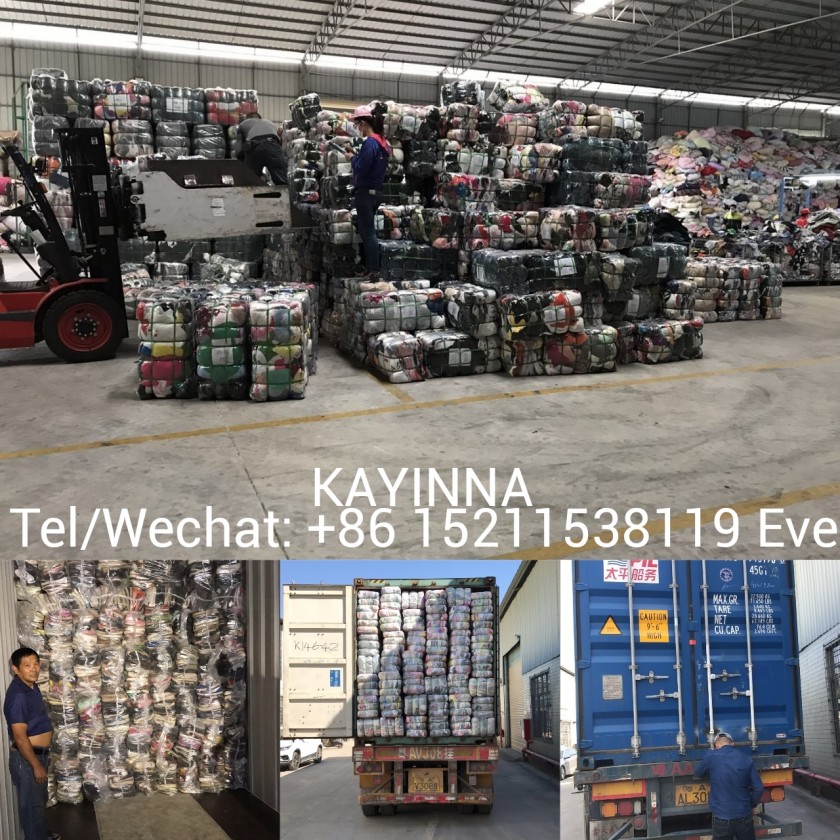 WHY CHOOSE US

1, KAYINNA is a professional manufacture and exporter company of used clothes, bags and shoes with high quality.
2, We have over 50 workers .
3, We have cooperated with Africa market many years.
SERVICES :
24 hours/day service ,12 hours/day online chats service
AFTER SALE :
we will be very glad that customer give us some suggestion and product quality .
if any question here ,please email me or just call me , we will deal with them for you


CERTIFICA :
like BV , HEALTH , FAMIGATION and so on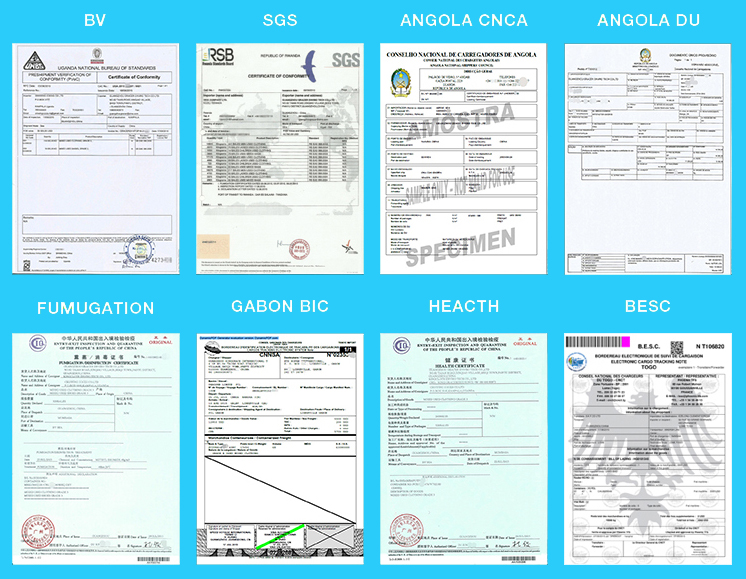 OUR MAIN MARKET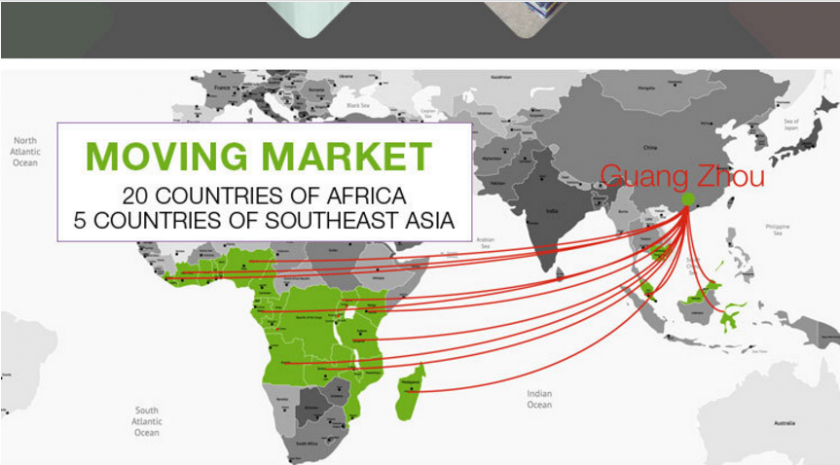 FAQ

1.How to make good quality?
1st, material only from 1 st level cities of China such as Guangzhou , Shenzhen, Foshan, and so on.
2nd, quality checking before offloading the material, bad quality then reject.
3rd, we insist on high standard management from boss to workers.
4th, workers are skilled and stable for more than 3 years.
5th , 5 QCs (quality control) are checking along the line all the time.

2.How many days it cost u to produce one 40HQ container?
7days per 40 foot container.

3.How many bales u can load in 40 foot container ?
For top A summer clothes:
100kg/bale: 320 (32 tons ) 90kg/bale: 358 (32 tons)
80kg/bale: 400 (32 tons) 75kg/bale: 400 (30 tons)
65kg/bale: 440 (28.6 tons) 45kg/bale: 666 (30 tons)
For top A shoes
25kg/sack: 989 (unbelievable!)
For bags:
45kg/sack: 538 (24.21 tons)
100kg/bale: 320 (32 tons)
We have 4 forklifts,and 16 workers for loading.

4.How is the shipment?
We have good relationship with PIL, MSK.
We can get 2 weeks rent-free period for you. You would never worry about demurrage charge.

5.How is the payment term?
30% deposit, 70% before loading.

6.How can I get you?
Please do not hesitate to call me directly.
Tel/Wechat: +86 15211538119 Eve
Email: 980077955@qq.com

7.How to come to visit you?
Visa: we can make invitation letter for you.
Add: 50 minutes driving from Guangzhou air port, anytime you can call us.
we can arrange drivers to pick you up within 10 minutes.