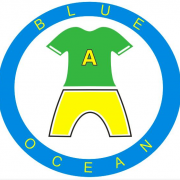 Zhuhai Bocheng Trade Co., Ltd.(the second factory we have established) was founded in 2018, work in exporting second-hand clothing, second-hand shoes, second-hand bags to Africa, Southeast Asia and the Middle East market.
With the convenient location of port,the factory is located in the Doumen port of Zhuhai city,covering an area of 4000 square meters
.
Our business principle:base on the quality,preserve by the honesty,will lead us to the further longterm cooperation with every customer.
We have experienced supervisors to check each bales of clothes,bale workers to bale as customer requirement,forklift to load as more as possible,and foreign sellers to response to your inquiry at the first time.

We are very experienced in exporting goods to Angola,Uganda Cambodia, Madagascar,Kenya,Benin,Nigeria,Mozambique,Malawi,Guinea and other countries. Our products have very wide resources, women's clothing, men's clothing, children's clothing, bags, shoes etc..
We are sincerely looking forward to the your elite team to join us!